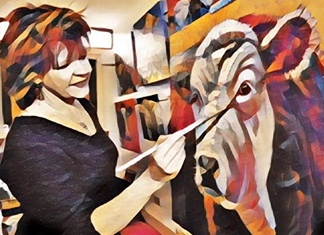 I undertake commissions from photographs and from direct observation (where possible). I always ask for good clear images with plenty of lights and darks. If it is of cows, photographs taken in early morning sunshine or late evening sunshine are the best.
Price guideline for commissions are the same as the original paintings on the website plus 10% for the commission. Commissions start at €300 for a 30cm x 36cm (14 x 12″) canvas unframed. Frames start at €50
If you would like me to write, or ring you, then please remember to include these details in your message.